Trendy handbag: 3 tips for choosing the best handbag!
Discover which handbag suits you best. Read the three handy tips for choosing the best handbag that is also hip and trendy.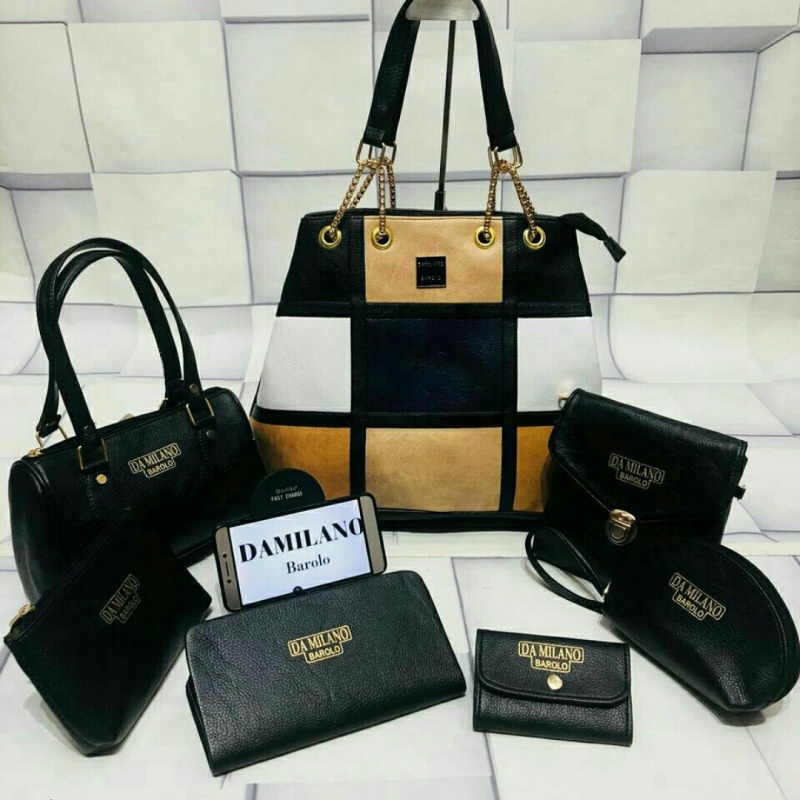 Every woman must have at least one in her cupboard. And that is actually far too little! Then, of course, we are talking about the handbag. Indispensable when you go to work to make all your things with you and ideal for a night out for some small things such as your phone and some money.
Often women choose a handbag based on what they like or simply look at the practical side (everything fits in). But no matter how hip and trendy your handbag may be, it must suit you. It can make or break your outfit. Or even detract from the beautiful figure that you have. That is why we give you three useful tips for buying the best handbag in this blog.
Tip 1: Does the trendy handbag suit your personal style?
If the bohemian style handbags are completely in fashion, but if you are a chic businesswoman, it would be strange if you chose this handbag. It does not fit your personal style at all. You probably also have no outfit in your closet that matches. Pay attention to the details that are complete 'you' and that fits your wardrobe at the same time.
A few examples. If you are sporty, choose a simple cotton handbag, such as a cool messenger bag. The chic businesswoman goes for a leather bag that you can wear on your arm, preferably from a well-known designer.
Tip 2: Does the hip handbag suit your physique?
What many women do not know is that they also have to look at their own body when choosing a handbag. The wrong handbag can cause you to focus on parts of your body that you want to hide a little more. The best handbag then ensures that the best of your body is highlighted.
Are you a bit fuller at the top, choose a hip crossbody handbag that hangs at the height of your hips? With a nice detail on the bag, you bring some extra volume. If you have a pear shape, this is the wrong bag for you. Then you better choose a handbag with a short handle that you wear on your shoulder and under your armpit. Rest the bottom of your bag around your waist. And also note the size of your trendy handbag. Small ladies opt for a smaller handbag, while larger women prefer a medium-size or large handbag. Then your handbag is also in proportion to your body.
Tip 3: The best
handbag for every occasion for Women's
When choosing a handbag, it is important to consider in advance what you will use the bag for. A bag for every day to work is different than for a chic evening party. If you look at it that way, every woman actually needs at least the following bags:
A handbag for work that matches your style
A casual handbag for a day out
Clutch in a dark and light color for the chic parties
Smaller handbag for 'normal' nights out
If you want to use your trendy handbag for multiple occasions and with multiple outfits, choose a neutral color such as black, brown, dark blue, taupe or white. You can combine these colors with most outfits.
What are the hip and trendy handbag?
Sure the fashion designers decide what is ultimately in fashion at that moment, but you decide whether your handbag is hip and trendy. Every handbag that fits you perfectly will automatically become hip and trendy. Purely because you become one.